You are here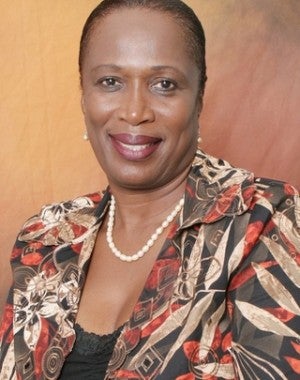 Ms. Sheila Roseau
Sheila Roseau is a renowned gender specialist and development manager. Before joining UNFPA in 2013 as Director of the Sub-Regional Office for the English and Dutch speaking Caribbean of UNFPA, and the Representative in Jamaica, Ms Roseau worked for the Government of Antigua and Barbuda as the Executive Director of the Bureau of Gender Affairs for eighteen years
She served as the Deputy Regional Director for UNFPA Latin America and the Caribbean Office (LACRO) based in Panama for four years prior to her recent posting in Namibia as UNFPA Country Representative.
A registered nurse and social worker by profession, she worked in senior positions in the health and social sectors in the UK. Her honors include awards in 2011 for the US Secretary of State, Hillary Rodham Clinton Award Hero Acting to End Modern Day Slavery, and the National Award, Commander of the Most Illustrious Order of Merit (2009).
She holds a Master of Business Administration, Public Sector Management and BA(Hons) Social Science with Social Policy.