UNFPA: Delivering a world where every pregnancy is wanted,
every childbirth is safe and every young person's potential fulfilled.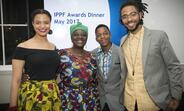 30 May 2017
Congratulations H.E. Adv. Bience Gawanas on receiving IPPF 2016 Award
WINDHOEK, NAMIBIA - The United Nations Population Fund Namibia Country Office extends heartiest congratulations to H.E. Advocate Bience Gawanas, former African Union (AU) Commissioner for Social Affairs, on being bestowed with the Award for Outstanding Contribution to Sexual and Reproductive Health and Rights by the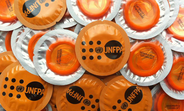 17 May 2017
Investments in male condoms save lives, make economic gains for countries
UNITED NATIONS, New York - Increasing investments in procuring and distributing male condoms provides a significant economic returns for countries with scarce resources, a new study finds. The study, written by experts from UNFPA, the United Nations Population Fund, and Avenir Health, shows that, in addition to meeting a human
15 May 2017
Govt's priority is to improve maternal health
Windhoek, Namibia -Improving the health status of mothers and children is one of the important priorities for the Namibian government, according to the United Nations Population Fund (UNFPA). Loide Amkongo, the officer in charge at UNFPA Namibia, said on Saturday that the Ministry of Health and Social Services as well as
SADC Model Law on Eradicating Child Marriage

Annual Report 2016: Millions of lives transformed

Where will the 10-year-old girl be at 25? Much depends on the choices many different...