UNFPA: Delivering a world where every pregnancy is wanted,
every childbirth is safe and every young person's potential fulfilled.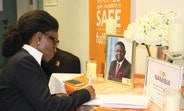 21 July 2017
UNFPA expresses gratitude for display of solidarity for Dr. Babatunde Osotimehin
The United Nations Population Fund in Namibia is grateful for the expressions of solidarity and condolences it received from the Government of the Republic of Namibia, members of the diplomatic corps, partners, sister UN agencies, friends and the public following the passing away of its Executive Director, Dr. Babatunde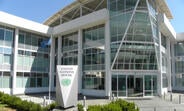 18 July 2017
UN Namibia warns public about scammers
The United Nations (UN) System in Namibia (UN Namibia) would like to warn the Namibian public to beware of scams implying association with UN Namibia and its agencies and/or its programmes. Recently, UN Namibia's name was implicated in several identity fraud cases in Windhoek with fraudsters pretending to be representatives of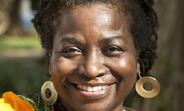 5 June 2017
Natalia Kanem Named Acting UNFPA Executive Director
Following the untimely death of UNFPA Executive Director, Dr. Babatunde Osotimehin, the United Nations Secretary-General, António Guterres, has named Dr. Natalia Kanem as Acting Executive Director of UNFPA, the United Nations Population Fund. Dr. Kanem assumes her new duties today, after having been serving as UNFPA Deputy
Annual Report 2016: Millions of lives transformed
Where will the 10-year-old girl be at 25? Much depends on the choices many different...