Ensuring rights and choices for all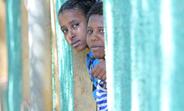 8 March 2019
Women and innovation: a blueprint for rights and choices
Everywhere, new technologies and innovations are transforming the way we work, the way we communicate, the way we interact with each other and with our environment, and the way we live, in ways previous generations...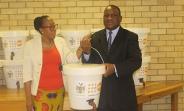 7 February 2019
UNFPA donates hygiene kits for women and girls impacted by Hepatitis E outbreak
WINDHOEK –  As part of ongoing efforts to eradicate an outbreak of Hepatitis E that began in December 2017, UNFPA handed over 1,600 hygiene kits to the Ministry of Health and Social Services (MoHSS). More than 142,000 people have been affected by Hepatitis E in the current outbreak in Namibia to date. Of 4,432 reported cases,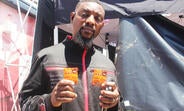 17 October 2018
Launch of State of World Population report in Namibia
WINDHOEK – The United Nations Population Fund (UNFPA) on 17 October 2018 launched its flagship State of World Population report titled, "The Power of Choice: Reproductive Rights and the Demographic Transition." The report highlights the fact that reproductive rights, one of the most fundamental rights inherent to all persons
UNFPA's activities in 2018 were anchored on the premise that when the Namibian...

Looking back on our work in 2018, we made great strides in fulfilling our promise to...
No vacancies currently available