You are here
Main events calendar
Past Events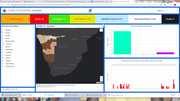 11 June 2020 - 11 June 2020
Windhoek, Namibia
WINDHOEK, Namibia – The Ministry of Health and Social Services (MoHSS) in partnership with the UNFPA, World Health Organisation (WHO), Centers for Disease Control and Prev
Details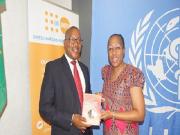 24 April 2019 - 9 July 2019
Windhoek
WINDHOEK, Namibia – Health workers in Namibia should be able to carry out their duties diligently following the launch of a Clinical Handbook for Survivors Subjected to Intimate Partner Violence and/or Sexual Violence that is expected to provide a comprehensive response-based approach to Gender-Based Violence (GBV) victims at clinical level.
Details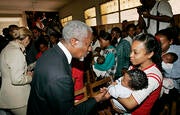 18 August 2018 - 19 September 2019
Namibia
New York - I am deeply saddened to learn of the death of Kofi Annan, who throughout his exemplary career worked tirelessly for a more just and peaceful world, based on our shared humanity and fundamental values rooted in universal human rights. 
He promoted dialogue and celebrated diversity – of thought, belief and action. He inspired young people around the world and championed their leadership.
Details
Pages