You are here
Events
Main events calendar
Past Events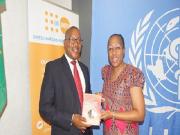 24 April 2019 - 9 July 2019
Windhoek
WINDHOEK, Namibia – Health workers in Namibia should be able to carry out their duties diligently following the launch of a Clinical Handbook for Survivors Subjected to Intimate Partner Violence and/or Sexual Violence that is expected to provide a comprehensive response-based approach to Gender-Based Violence (GBV) victims at clinical level.
Details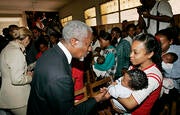 18 August 2018 - 19 September 2019
Namibia
New York - I am deeply saddened to learn of the death of Kofi Annan, who throughout his exemplary career worked tirelessly for a more just and peaceful world, based on our shared humanity and fundamental values rooted in universal human rights. 
He promoted dialogue and celebrated diversity – of thought, belief and action. He inspired young people around the world and championed their leadership.
Details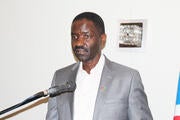 26 September 2017 - 26 September 2017
Windhoek, Namibia
WINDHOEK, NAMIBIA: Stakeholders met on 21 September 2017 to discuss the HIV combination prevention roadmap for Namibia and disseminate the draft National HIV Strategic Framework (NSF) for 2017-2022. The NSF, once approved, will serve as the strategic guidance for scaling up HIV services in order to achieve the Fast Track targets set out in the 2016 Political Declaration.
The meeting was convened by the Ministry of Health and Social Services (MoHSS) in partnership with UNFPA and UNAIDS.
Details