WINDHOEK, Namibia – UNFPA has donated personal protective equipment (PPEs) to the Ministry of Health and Social Services (MoHSS) on 29 May 2020 in support of Namibia's national response to COVID-19.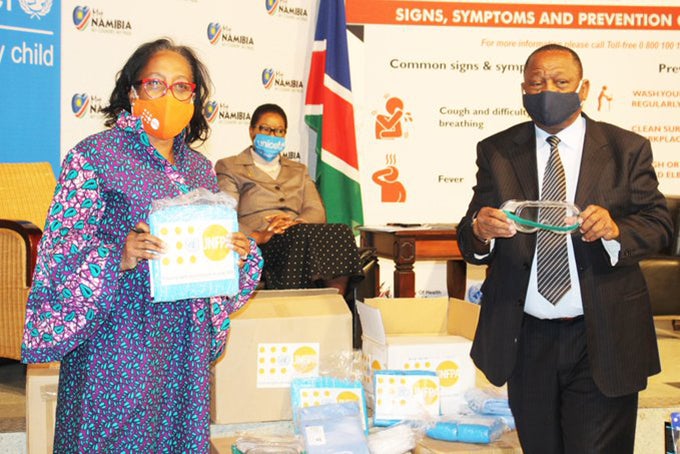 The protective equipment aimed to keep healthcare workers and other frontline workers safe includes 18,539 gloves, 8,000 disposable gowns, 18,540 head covers, 18,540 shoe covers, 18,540 surgical respirators and 6,000 goggles. The donation is part of the UN multi-agency support for the National COVID-19 Preparedness and Response Plan (CPRP).
Hon. Dr. Kalumbi Shangula, the Minister of Health who received the donation on behalf of MoHSS said: "PPEs are like food in the house, they are consumables. You will never say you have enough, because you use and you discard. Therefore, I'm extremely excited that to our reserves something in the form of a donation has been added,"
In her welcoming address, Ms. Petronella Masabane, Executive Director of MoHSS also thanked UNFPA for being a steadfast partner to the Ministry.  "UNFPA has proven to be a steadfast partner and continue to be so and at the same time assisting us to continue with other essential health services, especially in the area of sexual and reproductive health so that we don't lose out on the gains we have made in some of our flagship programmes."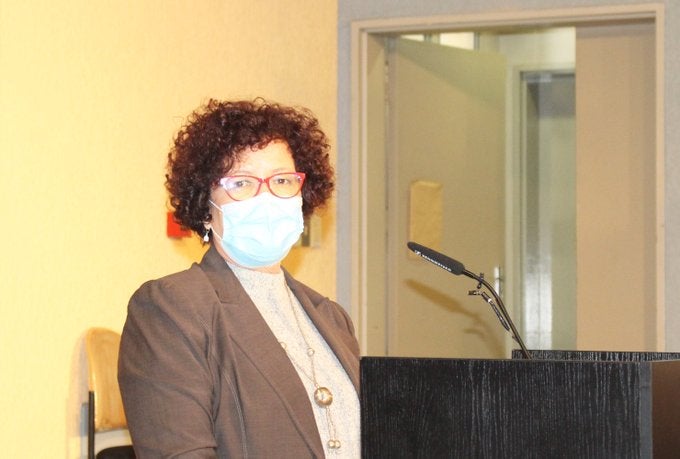 Speaking about UNFPA's work to support the country, Ms. Dennia Gayle, UNFPA Namibia Representative, said: "This donation is nothing else but our response to the call of H.E. Dr. Hage Geingob, the President of the Republic of Namibia to hold hands in the spirit of Harambee to collectively respond to and defeat this pandemic in Namibia."
"Finding the right balance between saving lives and livelihood is not an easy task, but rest assured Hon. Minister and the good people of Namibia, that UNFPA as part of the larger UN Family in Namibia will remain committed and steadfast in our support to your Ministry in your response to COVID-19," she assured.
To minimize the risks of the pandemic to frontline workers, UNFPA on 18 June 2020 also donated PPEs to the MoHSS COVID-19 Emergency Operation Centre (EOC). The donation comprised of one colour printer, five hand washing stations and a jumbo paper roll floor stand.
By Emma Mbekele