WINDHOEK, Namibia  ̶ Today, the Ministry of Sport, Youth and National Service and commemorated International Youth Day 2020, under the theme "Youth Engagement for Global Action" with young women of Lidar Community Foundation at the Multi-Purpose Youth Resource Centre in Katutura, Windhoek.
This intentional decision to spend the day with young mothers reassured our concern on the devastating effects of the pandemic; the loss of opportunities for employment, education and access to essential services, including sexual and reproductive health services, gender based violence prevention and response.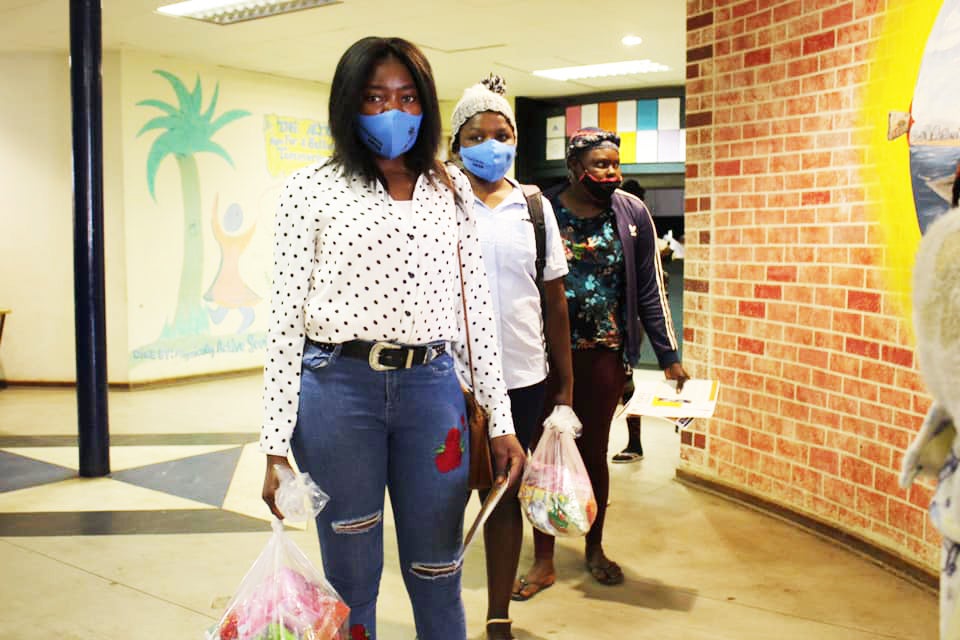 Founded in 2015 by Sherley Khaxas, the Lidar Community Foundation saw it fit to develop a safe and healthy neighbourhood for young girls who have mostly lost their parents, are homeless or are teenage mothers and have been rejected by society. Through collaborative planning, community action and policy advocacy, while promoting community health the foundation has designed an evidence based programme to equip women for a better sustainable life.
The young mothers also shared their experiences through poetry and spoken word.
The keynote speaker, Deputy Minister of Sports, Youth and National Services, Hon. Emma Kantema-Gaomas expressed gratitude to Ms. Khaxas for assisting the government halfway in advocating safe places for young girls, she further emphasised that there are opportunities at local youth centres to up-skill.
"Let's take care of the little ones, what you do today will determine what they become tomorrow. No matter the circumstance of how you brought them into the world, what matters is the responsibility. Let's break that chain in society" she concluded.
"That different direction into a better future may not be clear right now and as you figure out how to get into that direction, you will face challenges. But your challenges should be lessons learned, it is really the courage to step aside, step over, jump over or crawl over these challenges that will make the difference." said UNFPA Representative Ms. Dennia Gayle as she reminisced her journey of life.
UNFPA handed over 85 dignity kits and food parcels, 500 comprehensive sexuality education/ sexual and reproductive health and rights (CSE/SRHR) & Covid-19 information packs, 200 sanitisers and 200 masks to Ministry of Sport, Youth and National Service and Lidar Foundation as part of our 6th UNFPA Country Programme Support.